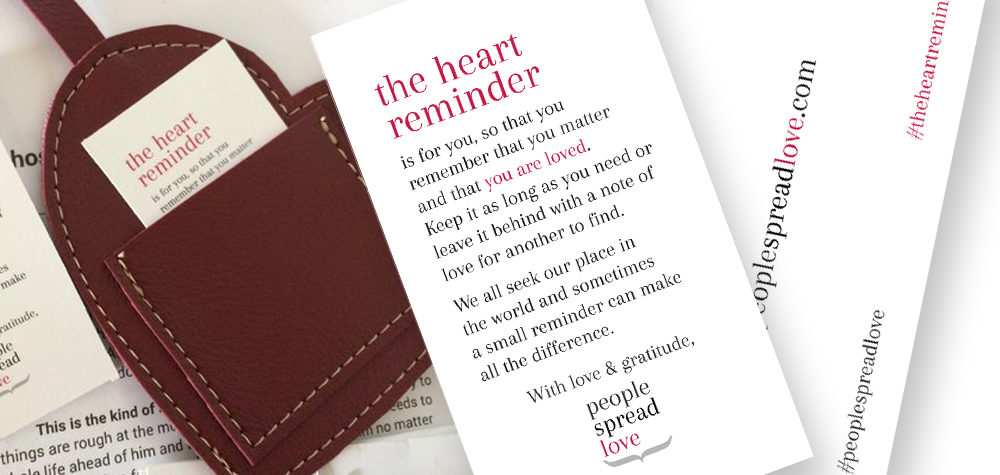 the heart reminder
is for you, so that you remember that you matter and that you are loved.
Keep it as long as you need or leave it behind with a note of love for another to find.
We all seek our place in the world and sometimes a small reminder can make all the difference.
#theheartreminder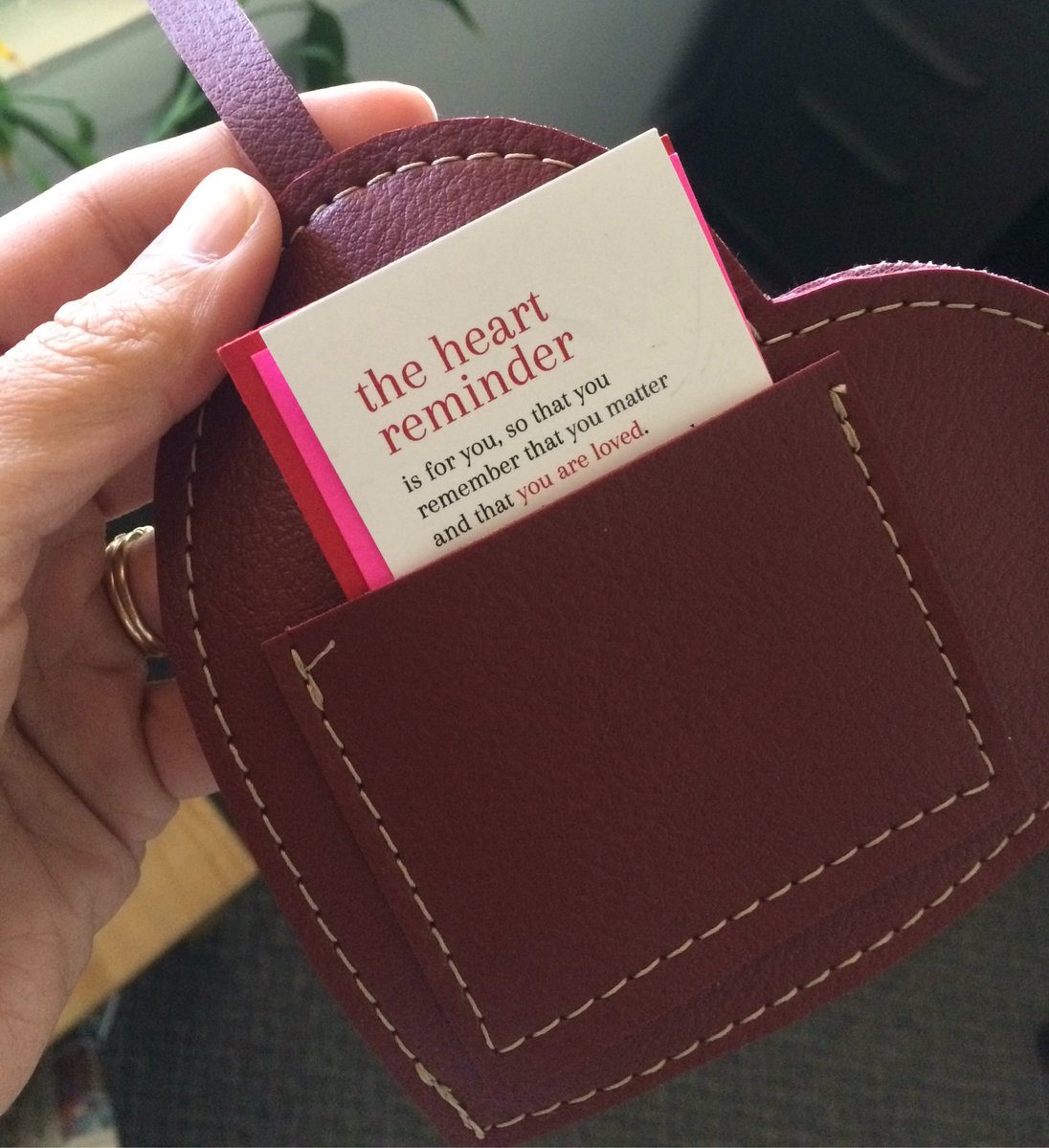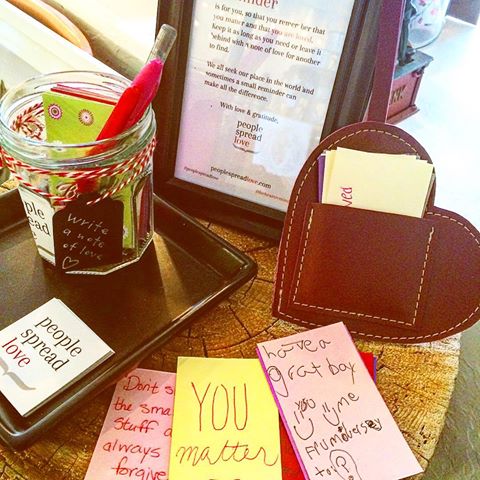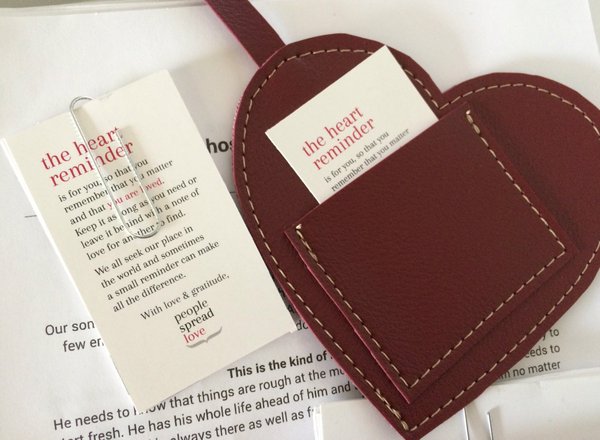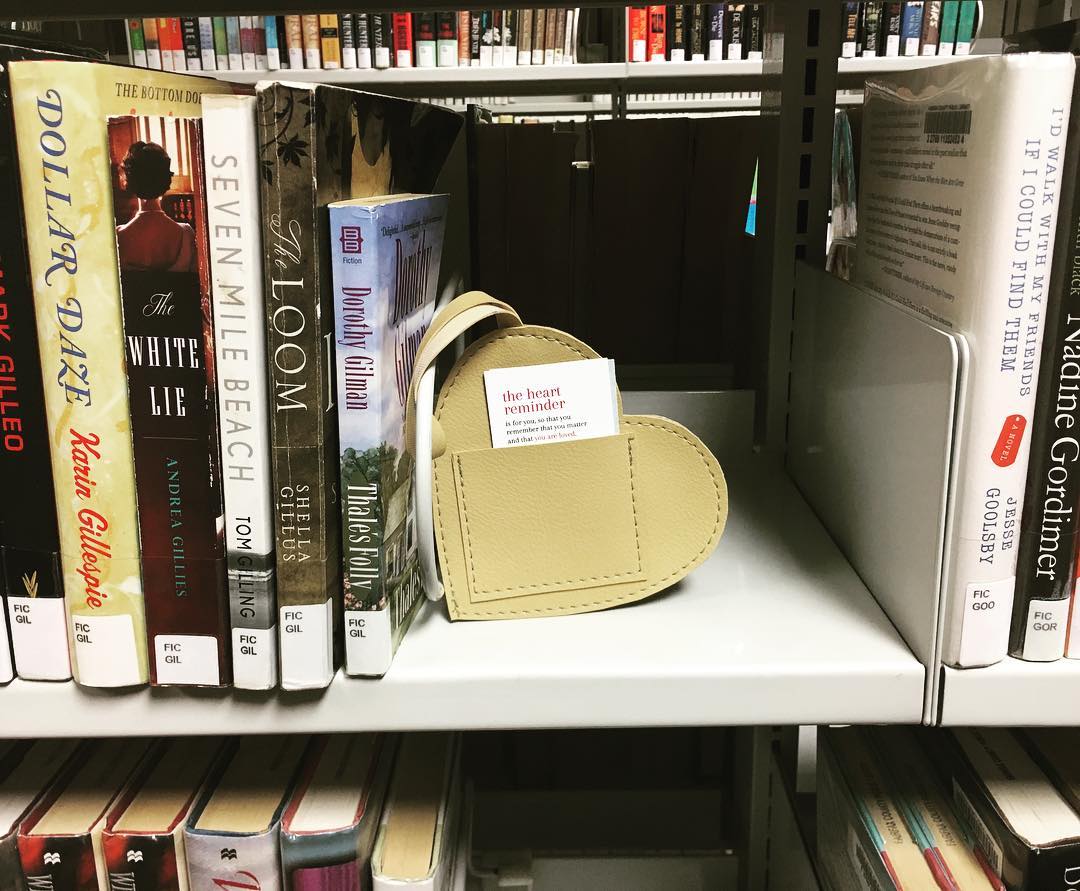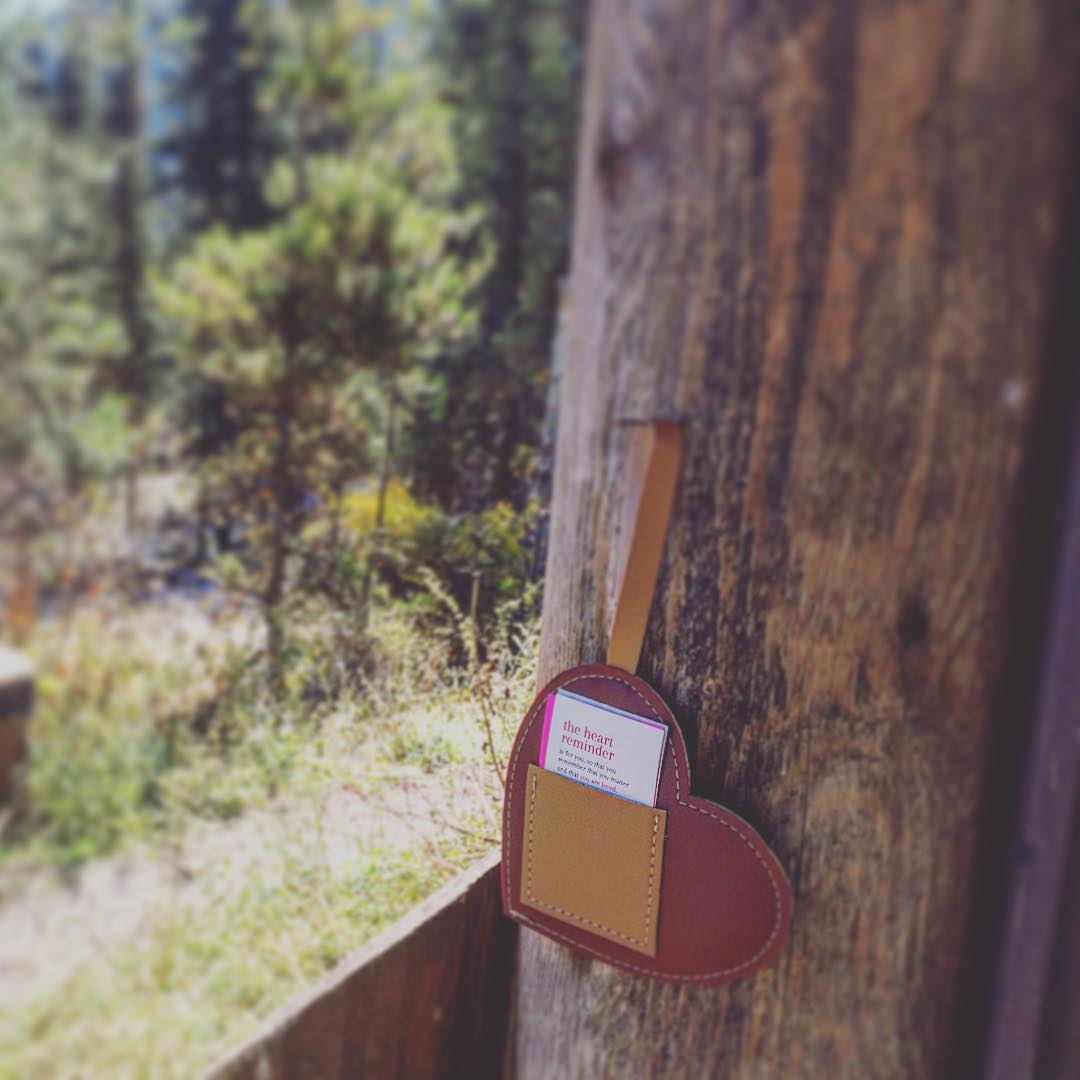 the heart reminder
These little leather hearts were made by Amanda Frye with Valkyrie Coach & Interior in Afton, Wyoming. Amanda is in upholstry for furniture and automobiles. She has many leftover materials from work she's done and the idea sprouted to make "The Heart Reminder" from it. Heather DeVine, founder of People Spread Love thought "how great would it be to have a little pocket on the front to put a little note inside?" Then Amanda thought "I can add a loop to this so people can hang it."

Since the idea manifested these little hearts have been left in airplane pockets, on trailheads (sometimes in ziploc bags), park benches, windshields, book shelves in libraries and with the love bundles we sent out to our love recipients.

The general idea of The Heart Reminder is that you find it, cherish it as a reminder to you and then when you are ready, pay it forward to the next person, leaving it behind like you found it with a little note of love you've written.
Leave the little "Heart Reminder" card in the heart pocket. If you'd like print out a fresh new card by clicking here: side 1 | side 2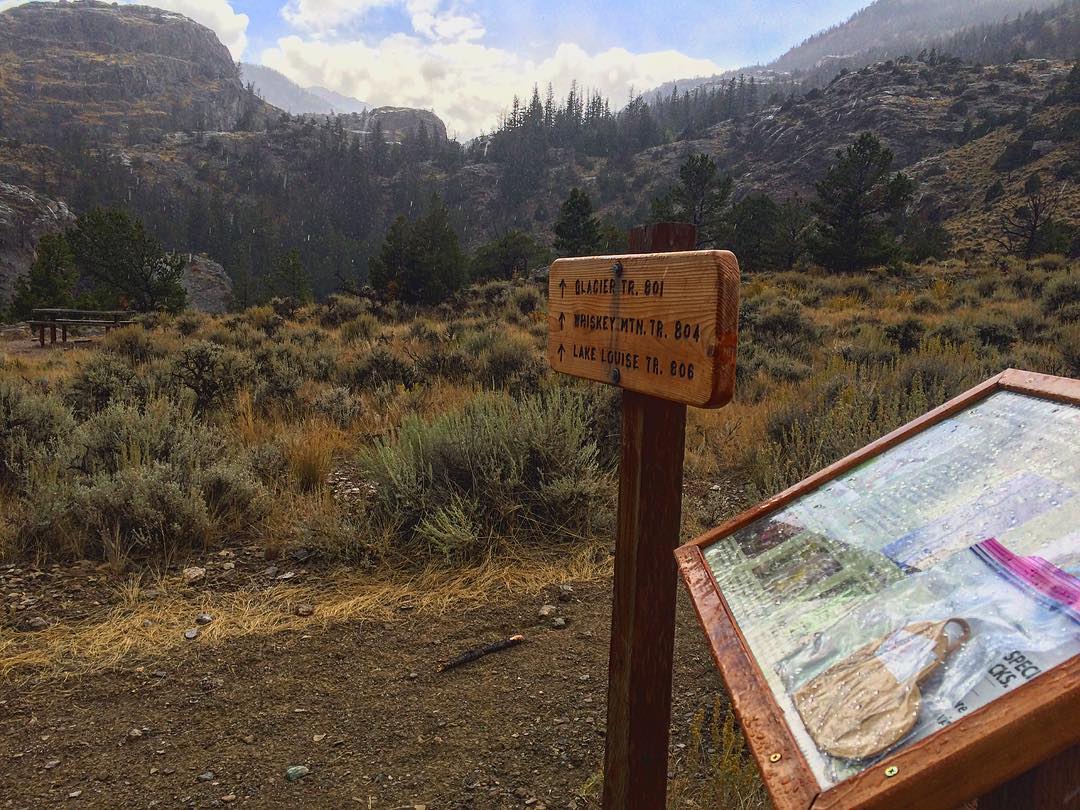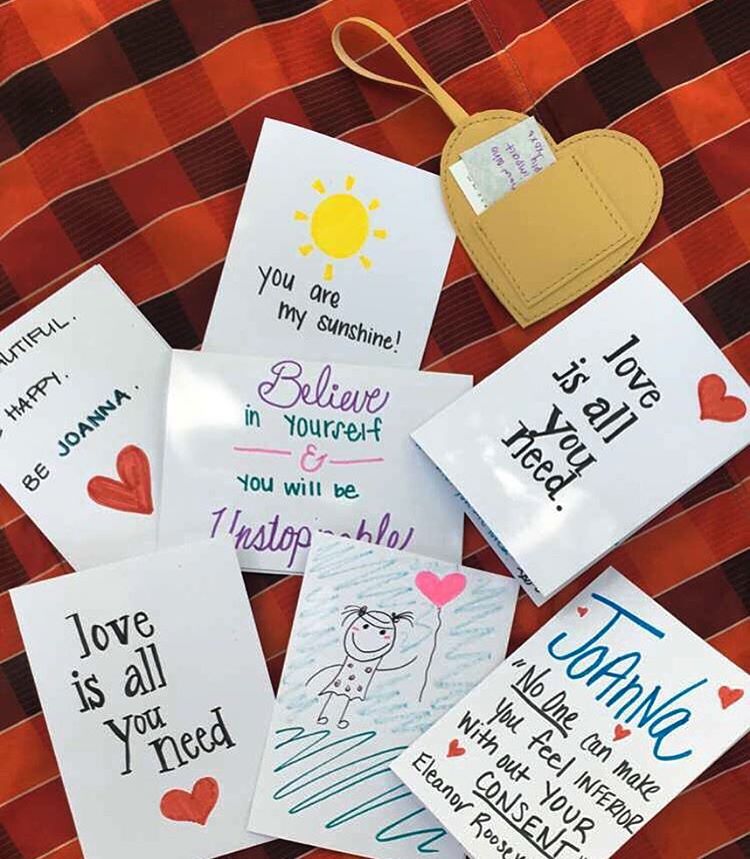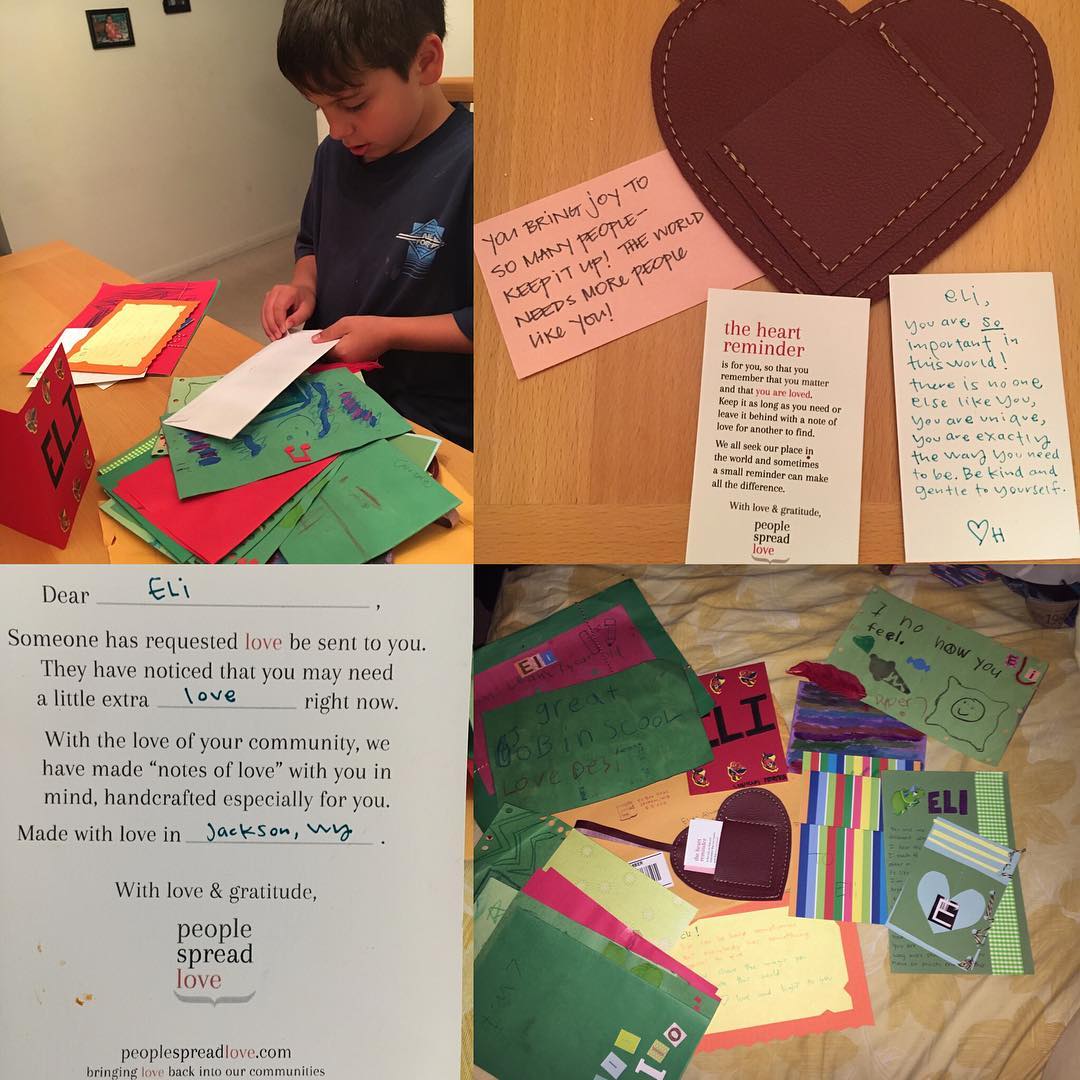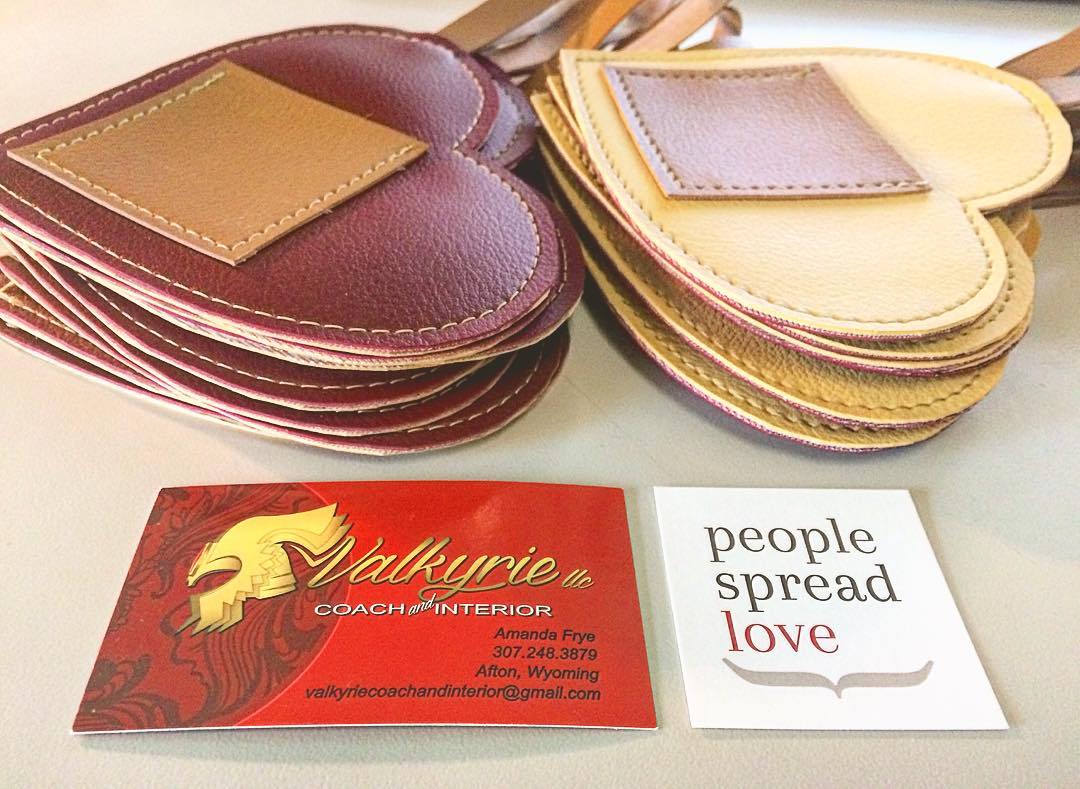 ---
We'd love to hear from those that want to help start spreading love in our communities.
Check out how you can Begin PSL in your community.
bringing love back into our communities.
hello@peoplespreadlove.com | 804.380.6728
facebook | instagram | twitter | tumblr | pinterest | youtube | #peoplespreadlove
---