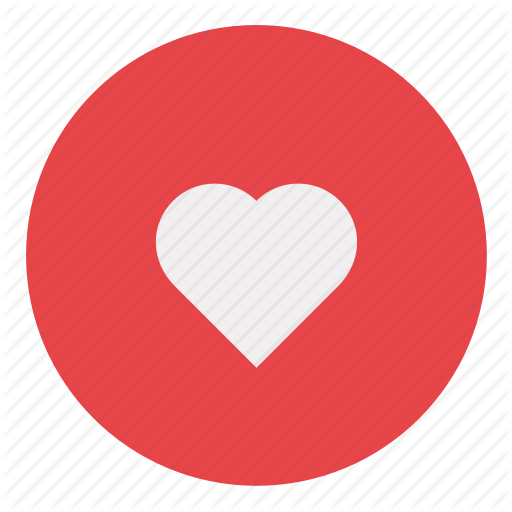 those in need of love
This love list is updated monthly. For privacy concerns we only post first names and circumstances. If you wish for your request to be completely private, please let us know and we will honor that request.
---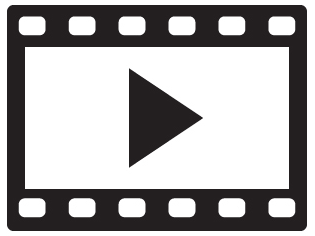 Video of Love - One request will be picked out per month that we put a video together for. » See the guidelines here

Emergency - This request is an urgent love request.

---
** NOTE ** You are required to review and sign our Volunteer Confidentiality Agreement prior to any access to confidential information that pertain to volunteering with People Spread Love.

>> To reveal their last names and addresses, click here to see password protected requests.
---
july 2017
Love recipient
Bill
They need love because..
He is having a surgery on June 20th.
This is the kind of love they need..
Words of encouragement and silly jokes. 
Please get well as soon as possible!
We are all thinking of you.  
Some insight on them:
He loves Mickey Mouse and everything to do with the ocean!
---
Love recipient
Kate
They need love because..
Kate is going through a very difficult marriage.

This is the kind of love they need..
She needs love and encouragement, silly jokes, compassion - all the love!  
I love you and you can get through this. 
Some insight on them:
She's a tattoo artist and she loves cats.
---
Love recipient
Diane
They need love because..
She lost her dog (he was put down) on May 30th. His name is Jasper, a black lab.

This is the kind of love they need..
She has a great sense of humor and always sees the positive side of things.  
I told her that now she doesn't ever need to go to Arby's (the restaurant) again, Jasper loved Arby's. 
Some insight on them:
She is an art teacher, super funny, great laugh, dog/cat/animal lover - she volunteers at the shelter.
---
Love recipient
Trish
They need love because..
She has been experiencing chronic migrains and it's been confirmed there is a medical reason reason, she's seeking care.

This is the kind of love they need..
 Laughter, Love, Encouragement & silly jokes. 
Trish, you are one of the most inspiring people I have ever met. Your love and laughter is so contagiously vibrant. You have amazing strength and such a positive outlook on life - This world is such a more beautiful place because of you and I'm so grateful every single day to have you in my life! Every single person who knows you is truly blessed!
Some insight on them:
She's the beautiful person, inside and out. She's a mother to two boys, wife, daughter, sister, auntie and friend. She loves to laughs at life and her laughter is so authenticly contagious. She is always thinking of others and putting others first. She truly an amazing soul!
---
Love recipient
Liere
They need love because..
She is mid 80's, taking care of her aging husband and her grown son. Her husband doesn't like to be left alone for more than 10 minutes and comes looking for her is she's been out of sight for anything longer than that. Her son is recovering from health issues, recently divorced and she's taking care of him, too. It's been hard on her. She still manages to get out for Bingo on Friday nights for a short time, but doesn't have allot of "her" time, quiet time. We all need breaks once in a while and reminders that we are loved and not alone.

This is the kind of love they need..
Just love, hugs, words of encouragement! Reminders to love her self too!
 Liere, We love you... you are stronger than you think and more beautiful than you know. Your family and friends are blessed to have you in there lives. One day at a time is all we can do. Just continue to love with all your heart and remember to love yourself, too! You matter and you are not alone!!
Some insight on them:
She loves to read and play bingo. She and her husband used to love to travel, they have travelled the world together!
---
Love recipient
Marjorie
They need love because..
She just experienced the year anniversary of her dad's passing, he was the only person whom she felt truly and unconditionally loved her. She has been divorced, has a challenging relationship with her sister, has raised her two nephews, cared for her mother before she passed and cared for her dad before his passing. She's been a constant care taker in her life and now it's time for her to take care of HER.

This is the kind of love they need..
Love, encouragement, reminders to love herself, and that she matters. Now his her time.
Marjorie, you are one of the most caring, thoughtful, loving, compassionate and generous people I have ever met. The people you have in your life are so far blessed beyond any thing they could ever imagine. You are a beautiful soul. You have a beautiful heart. You are pure love and you don't even know it. Please, take care of you... love yourself like you love others, take care of yourself, like you have taken care of others... now is your time!
Some insight on them:
She loves the arts, music, volunteering and helping others. She's spiritual and loves Jesus. She loves blues and greens and books and writing! Writing is her passion!
---
august/september 2017
Love recipient
Denny
They need love because..
He found his son dead on Father's Day.
This is the kind of love they need..
Encouragement, positivity, compassion, sympathy
Thinking about you. You've supported more than you know.
---
Love recipient
Marlee & Terri
They need love because..
Marlee and her sweet husband have both not been feeling well. Her husband has been in the hospital and she has been in and out of the Dr. office several times the last couple months. 
This is the kind of love they need..
 Love, Prayers and Get Well Wishes. 
Marlee, You are such an amazingly beautiful soul and I wish I was closer so I could be there to help. I wish you and Terri great love and send you heart felt get well wishes! You're being thought of so fondly!
Some insight on them:
 She loves the color red and daisies! She is creative and very sentimental. She loves journaling, scrapbooking, lots of ribbons, lace and tags! Anything pretty and feminine. She has the most radiant smile and even a more beautiful heart and soul. Anyone who knows her is truly blessed.
---
Love recipient
Leslie
They need love because..
She is the constant caretaker of her family, her mother, her grand children. She has been raising her grandsons while working full time and also taking care of her aging mother. She is stretched so thin and continues to persevere, shows unwavering strength even on the days she feels most depleted. She is an amazing mother, grandmother, wife and friend. She often feels unsupported by others in her life and needs to be reminded that she is of the utmost beauty, she is not alone and fully supported by the universe and friends she may not even know yet.

This is the kind of love they need..
Love, support, encouragement, reminders that no matter how difficult life may be, you are so very loved and supported.  
Leslie, There are no words to describe the love and strength you project. You are so loving, kind and giving. You are always there for others no matter what you may be going through without any hesitation or questions asked. You love unconditionally. That is such an amazing gift to those on the receiving end of your love whether they choose to acknowledge that gift or now. You are so full of strength and love and are such an inspiration. You are simply beautiful.
Some insight on them:
Loves purple, flowers, horses, butterflies, iced tea and pretty finger nails!
---
Love recipient
Demrie
They need love because..
Demrie is 29 years old and she was just diagnosed with cancer. She is currently in surgery and they have found multiple tumors and are removing part of her colon and her ovaries and the tumors. It is very uncertain whether or not she will need chemo following this or how far along this cancer has progressed. 

This is the kind of love they need..
Demrie could use some silly jokes, words of encouragement and she is has an extremely strong faith in God. 
Demrie, You are one of the most beautiful people I know inside and out. I am praying for you so much and I know you are strong and can fight this. We are here with you on this journey of the unknown world of cancer and we will be with you every step of the way whatever that may be. You are loved and prayed for every day. Stay strong. 
Some insight on them:
Demrie is a dental hygenist and is great with kids. She has two nephews, a sister and a brother, and two loving parents all of whom she is very close with. Demrie is a strong follower of Christ and she enjoys remodeling and fixing up her apartment (she got this trait from her mom). Demrie is a true friend and is always making others smile. 
---
Love recipient
Keagan
They need love because..
He is going through a difficult breakup and trying to cope while coparent.
This is the kind of love they need..
Words of encouragement, compassion, enlightenment, non-religious sentiments.
I love you. Best friends are here no matter what.
Some insight on them:
Favorite colors are purple and yellow, loves Stevie Nicks and Brand New.
Enjoys long walks and letters.
---
Love recipient
Claes, Rikke and their children: Lucas (6), Malou (3), and Elliott (2)
They need love because..
Their home was flooded in Houston during Hurricane Harvey, They had to abandon their home and lost many of their belongings. I reached out to Rikke after Harvey to make sure they were all ok...this is her response:
Rikke: Yesterday we had to leave our house that flooded - we are safe and dry now ... our house is just on the border of the 500 yr flood zone - like that street is the line - we do have flood insurance, but we stand to lose all our belongings. When they had to open the 2nd reservoir the shit hit the fan and water came in. 3 days and strong believing we would make it and now this. Important - we are all alive ... many good families and friends have lost everything. Not at all a nice feeling. Wondering how our life will be ongoing. More to come with building smashed down neighborhood - I'm in denial and laugh and cry at the same time. Thanks for thinking off us. When I asked for an address she mentioned this...maybe we could draw her some postcards of the ski hill.
One thing I really got sad we lost is a post card print from the little coffee bar at the lifts in Jackson Ski resort. Tried to go online to see if I could get it. I have this memory wall with souvenirs from the places we have been and never got to frame this one, Anyway just a little thing ...
This is the kind of love they need..
They need to know that there is people out there thinking of them. I'm sure words of encouragement to hang in there. The kids would probably love some fun stuff like drawings to look at. Compassion.
I am so sorry for what you are going through, and I just want you all to know I am thinking of you & sending love!!!
Some insight on them:
They are a very, very sweet family.
Language:
English or Danish
---
Submit a love request to someone who needs it in your life..
We'd love to hear from those that want to help start spreading love in our communities.
Check out how you can Begin PSL in your community.
bringing love back into our communities.
hello@peoplespreadlove.com | 804.380.6728
facebook | instagram | twitter | tumblr | pinterest | youtube | #peoplespreadlove
---